Jurgen Klopp says that there will always be a role for Liverpool legend Steven Gerrard if he decides to return to the club.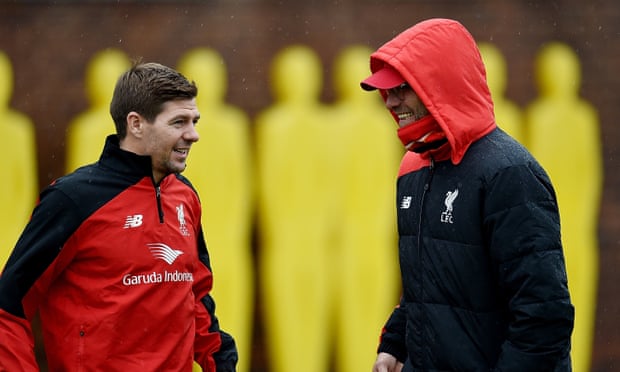 The 36-year-old has been playing in the MLS with LA Galaxy, but he recently hinted that he may be ready to end his short spell with the North American club. On his Instagram account, he thanked LA Galaxy fans for the excellent memories that they have given him in the last couple of years. This seems like a direct hint that he would be ready to move on once the 2016 MLS campaign comes to a close.
LA Galaxy are currently involved in the play-offs after a mediocre campaign. Manager Bruce Arena criticised the star players at the club for failing to make a major difference. Alongside Gerrard, LA Galaxy also have former Premier League star Robbie Keane in their ranks. The possibility of Gerrard returning to Anfield has been rumoured in the last few days and Klopp has responded by saying that the club will always have a space for the iconic midfielder.
In a glittering 18 year career with Liverpool, Gerrard managed to win so trophies including the Champions League. Only the Premier League title eluded him and there is a possibility that he could add this to his collection upon joining Liverpool in January.
"Steven Gerrard – and this will be a really big surprise – is always so welcome at Liverpool FC. You cannot imagine how welcome so absolutely no problem, but everything we will talk to each other about will stay in these talks. That is how I know Stevie and that is how I am. Nobody should be worried that we don't have space for Steven Gerrard. Everything will be fine, 100%," said Klopp. It remains to be seen if Gerrard will return to Liverpool as a player or part of the coaching staff.