It appears that Chelsea midfielder Cesc Fabregas will be leaving the club in January and sign for Italian side AC Milan. The former Arsenal man's contract will expire at the end of the season and the Italian side will be hoping to sign him on a free transfer then. However, it is unlikely that Chelsea will want to allow him to leave on a free transfer and will be keen to sell him in January should AC Milan be interested to buy the player.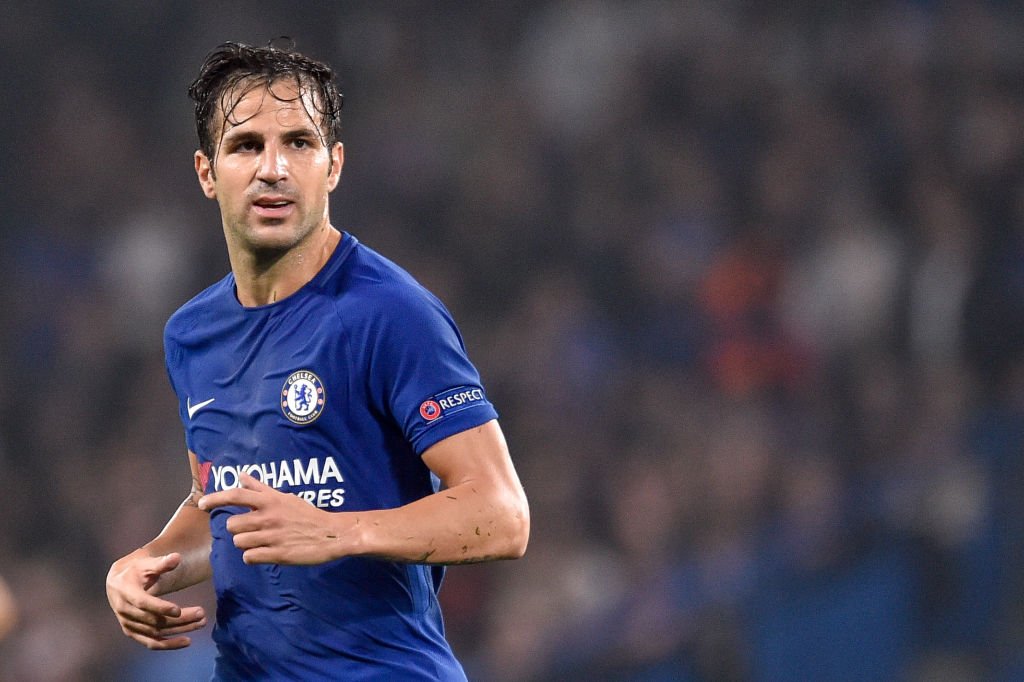 Cesc Fabregas has yet to start a game in the Premier League under new manager Sarri and has stated that he will not sign any contract extension. He said that he wants to play as many games as he can and he feels that he will not be given this opportunity at Chelsea.
He said that he will be analyzing the different offers that come his way and take a decision soon. Whilst one website is predicting that he'll more to a fellow Premier League club (using the wisdom of the crowd in an online poll), Cesc Fabregas will be allowed to speak to foreign clubs as from January and it is believed that AC Milan is the club that is the more interested in the player, and hotly tipped to secure him. Chelsea now has a multitude of players that can play in Fabregas position and it is unlikely that the Spaniard will be able to fight his way back into the team.
Cesc Fabregas said that he wants to play as many games as possible but he believes that this will not be possible at Chelsea. He said that he still feels strong and that he believes that he can play at the highest level for a few more years. Fabregas said that he wants to focus on his football till he is at Chelsea and that he is ready to help the team should the manager require his service.